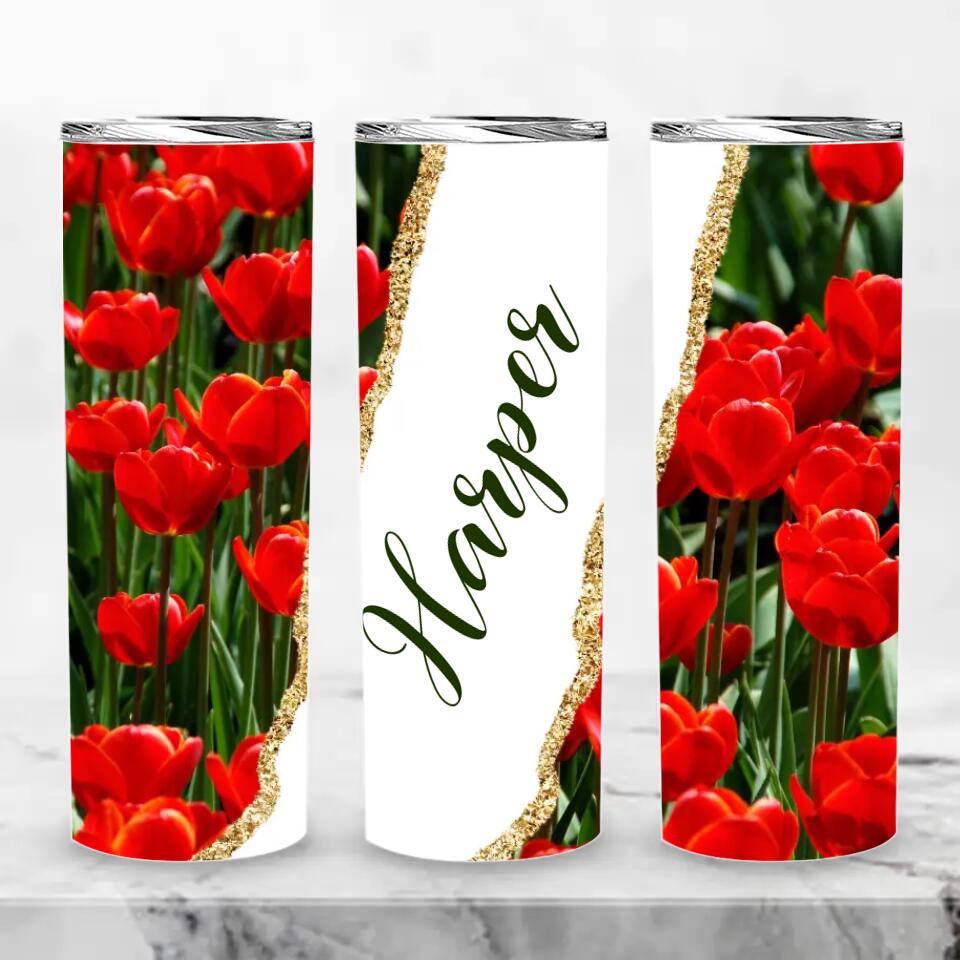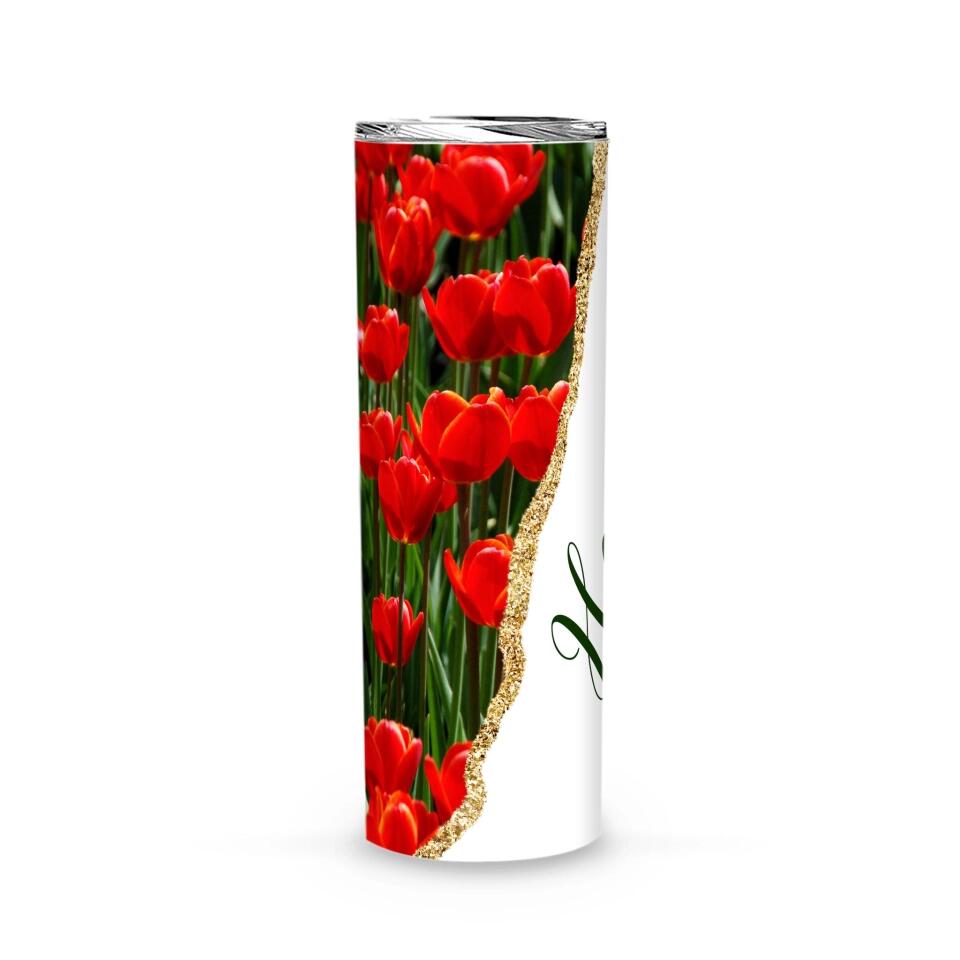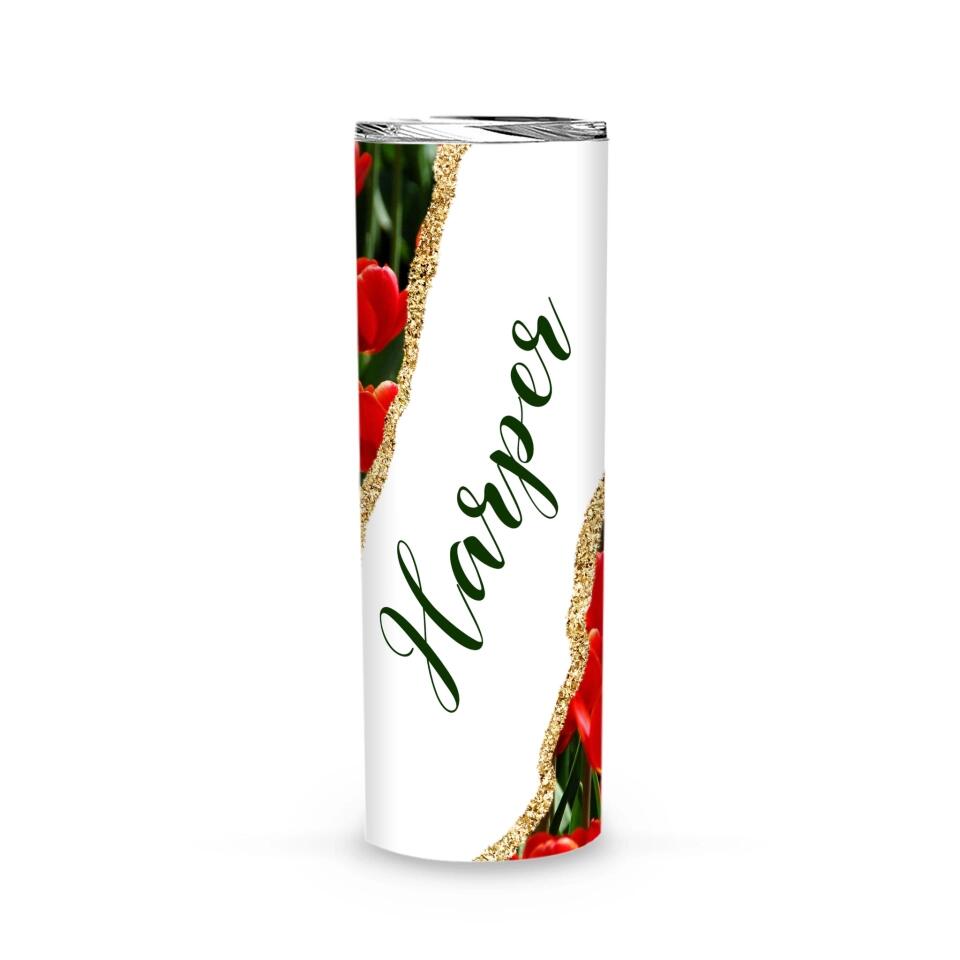 Personalized Skinny Tumbler (20oz) - Red Tulip
Size chart
UNISEX T-SHIRT
True To Size
| | | | |
| --- | --- | --- | --- |
| SIZE | WIDTH (in) | CHEST (in) | BODY LENGTH (in) |
| | | | |
| S | 18 | 34-37 | 28 |
| M | 20 | 38-41 | 29 |
| L | 22 | 42-45 | 30 |
| XL | 24 | 46-49 | 31 |
| 2XL | 26 | 50-53 | 32 |
| 3XL | 28 | 54-57 | 33 |
 UNISEX V-NECKS
True To Size
| | | |
| --- | --- | --- |
| SIZE | WIDTH (in) | BODY LENGTH (in) |
| | | |
| S | 18 | 28 |
| M | 20 | 29 |
| L | 22 | 30 |
| XL | 24 | 31 |
| 2XL | 26 | 32 |
| 3XL | 28 | 33 |
✦ 
 UNISEX SWEATSHIRT
True To Size
| | | | |
| --- | --- | --- | --- |
| SIZE | WIDTH (in) | SLEEVE LENGTH (in) | BODY LENGTH (in) |
| | | | |
| S | 20 | 33.5 | 27 |
| M | 22 | 34.5 | 28 |
| L | 24 | 35.5 | 29 |
| XL | 26 | 36.5 | 30 |
| 2XL | 28 | 37.5 | 31 |
| 3XL | 30 | 38.5 | 32 |
 UNISEX HOODIE
True To Size
| | | | |
| --- | --- | --- | --- |
| SIZE | WIDTH (in) | SLEEVE LENGTH (in) | BODY LENGTH (in) |
| | | | |
| S | 20 | 33.5 | 27 |
| M | 22 | 34.5 | 28 |
| L | 24 | 35.5 | 29 |
| XL | 26 | 36.5 | 30 |
| 2XL | 28 | 37.5 | 31 |
| 3XL | 30 | 38.5 | 32 |
| 4XL | 32 | 39.5 | 33 |
| 5XL | 34 | 40.5 | 34 |
✦
We recommend using our measurements in the chart for the best possible fit. Take your favorite T-shirt / Sweatshirt / Hoodie, measure it from armpit to top to bottom, and compare it with our measurements provided.
---
Upgrade your drinkware with our 20oz Personalized Skinny Tumbler showcasing a stunning red tulip pattern. Add your name for a unique touch and enjoy hot or cold drinks on the go. Crafted from durable double-wall stainless steel, it's the ultimate travel companion and a delightful gift for friends and family.
Add a touch of personal style to your daily hydration with our unique, personalized Skinny Tumblers.
Designed for any age, any gender, and any occasion, these tumblers are more than just drinkware - they're a statement.
Outstanding Quality
Our Skinny Tumblers are made from high-grade stainless steel, ensuring durability and longevity. The double-wall insulation keeps your beverages piping hot or icy cold for hours. With a generous 20oz fluid capacity, your favorite drink is always by your side. The tumblers are BPA-free, keeping your health and well-being our priority.
Distinctive Design
Standing at 8.25" in height and 2.75" in diameter, these sleek, glossy-finished tumblers are made to impress. The rounded corners give them a modern look, while the see-thru plastic lid adds a touch of convenience.
Printed in the USA
Each tumbler is thoughtfully designed and printed right here in the USA. Our designs are unique, created with careful attention to detail.
Customizable
You are not just buying a tumbler, you're creating your own. Depending on the tumbler theme, you can personalize the name, the design, or both. It's a perfect gift or a treat for yourself that truly represents you.
Our Skinny Tumblers are dishwasher-safe, making cleanup a breeze. The stainless steel body maintains its glossy finish, wash after wash.
Clean in dishwasher or wash by hand with warm water and dish soap.
Almost all orders are sent out within 1-5 days from the order submission date.

Shipping 3-5 business days.
(Shipping to Alaska, Hawaii, Puerto Rico, and unincorporated territories of the US can take an additional business days).

WE PAY FOR SHIPPING ON ALL ORDERS OVER $50.

*Please notice that some items will be shipped separately and may take longer due to the printing process.